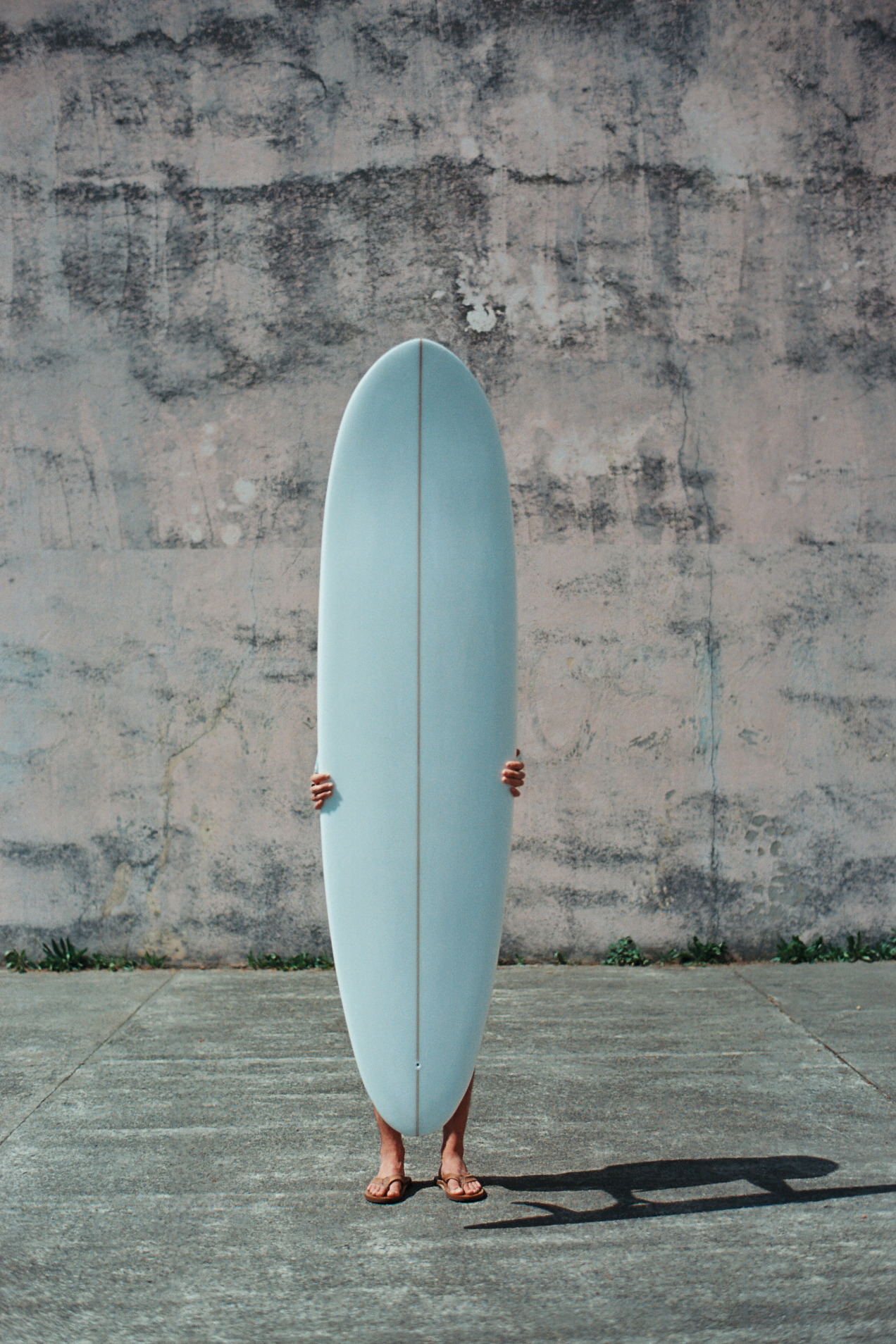 Inspired by the displacement hulls of George Greenough, Greg Liddle and Marc Andreini, this design literally feels like flying.
The combination of the flat rocker, the rolled bottom and the long flex fin propels you to the highline. This design might be tricky to master but it is a must-try if you are looking for effortless speed.
Two variations are available:
Smooth variation:
Soft round pin template, double step deck, thin stringer, laminated with S-Glass 6oz.
Available from 6'6 to 7'6.
Short variation:
Similar to a Mini Simmons template, its larger tail gives it more buoyancy allowing for a shorter board. Easier to surf with two side fins that I usually glass on.
Available from 5'4 to 6'0